By Nick Adams
It is time to highlight what is arguably the UK's most fashionable white grape variety – Sauvignon Blanc – exploring what makes this distinctive grape variety so popular. And along the way I will be highlighting some top examples from the Peter Graham Wines portfolio, who have well over 20 examples in their list.
Sauvignon Blanc is the one of the most widely enjoyed grape varieties. It parades across the vinous catwalk with an amazing array of exotic smells and flavours with a dry, crisp, and immediately appealing style. It has also managed to maintain its "edge" and attraction to wine lovers over a considerable period. Why is this?
With leaves like dinner plates, this variety is highly vigorous and relatively easy to grow. Its kaleidoscope of aromas and flavours include – in cooler climates – grassy, asparagus, bell pepper and citric fruits – often led by pink grapefruit – and sometimes gooseberry. In warmer areas notes evolve to include elderflower, kiwi, and passion fruits. However, Sauvignon does not work well in hot growing areas where it loses its vitality, freshness and precise fruit flavours and aroma.
Most Sauvignons are best consumed young whilst still vibrant and fruity. If aged it tends to become more vegetal with notes of tinned peas, which not everyone finds so attractive. The one style which can be aged successfully, however, are the top quality barrel fermented white Bordeaux, especially those made in the commune of Pessac-Léognan.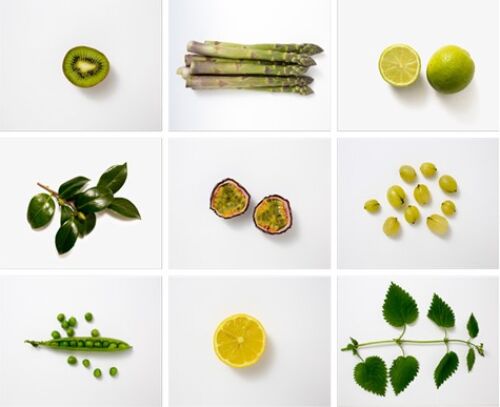 Old World
Sauvignon's success starts paradoxically with reference to both the Old World (Europe) and New World of wines – probably in equal measure. The "spiritual home" (for many) - of Sauvignon Blanc is found in the eastern section (or Central Vineyards) of the Loire Valley. Here, on well drained, chalky soils Sauvignon excels, as exemplified by the renowned districts of Sancerre and Pouilly Fumé (formally delimited in the 1930's) where dry, crisp, and mineral Sauvignon wines made such an impression on the wine lover that their fame spread around the world.
Image Right - The picturesque (and chalky vineyards) of Sancerre in The Loire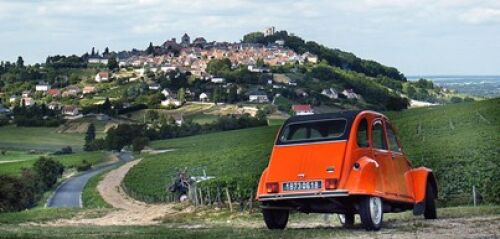 New World - New Zealand
Fast forward to the 1980s and a relatively newly planted region in the northern end of the South Island of New Zealand – called Marlborough. Here the dry, perfumed, and exotic Sauvignons again created so much attention that another, new, world standard expression of Sauvignon was formed.
So much so that the highly respected wine writer Oz Clarke wrote at the time (in 1991, in his ground-breaking book "New Classic Wines"); "A quintessential style of Sauvignon Blanc is now made in New Zealand, not France, and is a rare example of an old classic being stripped of its crown by a new". The soil and climatic conditions are near perfect in Marlborough – nearly always sunny and dry, but never too hot. No wonder the Maoris called the region "Kei puta te Wairau" – the "place with the hole in the clouds".
Today these two great expressions of Sauvignon are as respected and enjoyed as ever before, but maybe the two styles have moved a little closer towards each other – with top Loire examples being slightly riper and more exotic, whilst top Marlborough have become more restrained and mineral.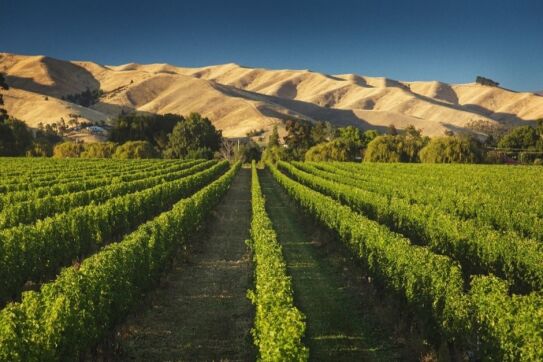 Marlborough Sauvignon Blancs
Rest of the New World...
Like a lot of good things in life it has attracted many imitators, and today is a firm favourite white grape in many countries. Other star areas which have emerged and challenge the status quo include South Africa – especially in regions such as Walker Bay and Elgin; also, Chile – especially in areas such as Casablanca and Leyda Valleys. And – it may surprise you - Sauvignon has long been the primary grape in the top quality dry white wines from Bordeaux, as exemplified in the revered area of Pessac-Léognan (including one of the few successfully barrel fermented examples). In fact, Bordeaux producers confidently claim that Sauvignon's origin was NOT The Loire, but Bordeaux. And these days many excellent and value for money crisp, dry unoaked styles are being produced in the largest white wine are in Bordeaux – Entre-deux-Mers.
Image Left - Cleefs coastal Sauvignon Blanc vineyards South Africa – none are further than 15km from the coast creating a genuine "cool climate" and zesty feel to the wine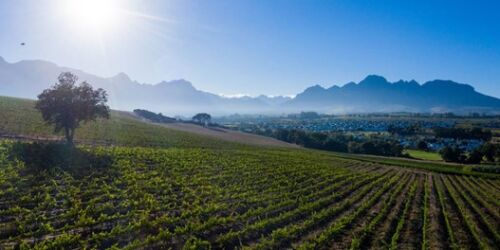 Two lovely examples from the New World – Cleefs Coastal Vineyards from South Africa, and a zesty Chilean from Vida Viento
Whilst a lot of Sauvignon is drunk on its own as an aperitif it does work well with a wide range of foods, including light meats, charcuterie, crudités, and vegetable dishes (not least new season English asparagus, available right now), also fish and especially sushi. The richer Pessac-Léognan style works well with richer fish dishes and sauces.
A real surprise is how well the wine also works with young, fresh goat's cheese! These wines, not unsurprisingly, work very well with lighter spring and summer dishes and – not least – are refreshing on warmer days.
Sauvignon Blanc, quite simply, is a wine for our times and well-made and balanced examples offer enormous pleasure at all levels. Happy Summer drinking!